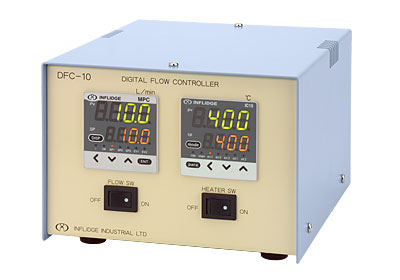 The DFC-10 Digital Flow Controller accurately controls the air temperature and the air fl ow volume of the Super Air Heater, and makes sure the level of heat applied to the work remains constant.
Also mounted with safety circuits to protect the air heater.
Additionally, types that are able to communicate via RS-485 are also available.
Advantages
Heat Volume Control:
Makes sure the level of heat applied to the work by the Super Air Heater remains constant.
In addition to air temperature control, it is possible to set the heat volume applied to the work at a constant rate in units of time by setting a constant parameter for the air flow.
No discrepancies in data reading occur with digital settings.
Safety Management
The various alarm outputs notify users when abnormalities occur on the customers' safety circuits.
Structural Diagram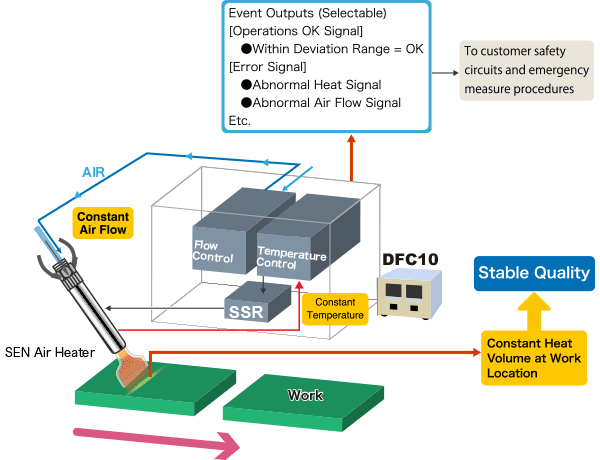 Product Photos