HOME
> Intended Purpose > "Solar cell modules" for tab & string application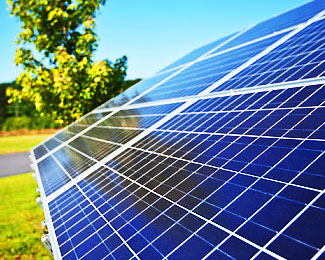 This method strings single or poly crystal silicon cells together with tabs.
Our hot air heater or halogen line heater is used for the soldering.
As a result, this product has been highly evaluated and adopted by many module makers.
Process of soldering the ranked cells in line.

Soldering with Air Heater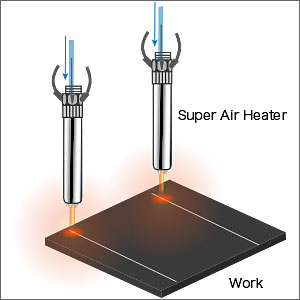 It solders tabs to cells by using hot air as its heat source.
It warms the whole cells and reduces stress to the cells.
Also, you can adjust its temperature in small increments.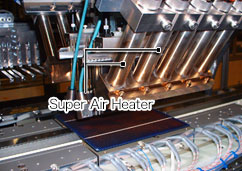 Products
Soldering with Halogen Heater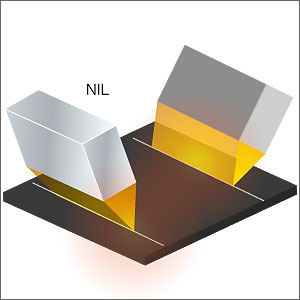 It solders tabs to cells with intense energy of near-infrared light. Easy set up.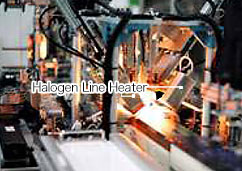 Products